Love featuring local Chicago businesses and heard great things about Edge Athlete Lounge, so I reached out to them for an interview. Not only did they agree but also offered up 2 Day passes to 2 readers! See rafflecopter at the bottom of the interview to enter!
1. What inspired you to open EDGE Athlete Lounge?
We know what it takes to Train, Recover, Refuel and Repeat. How? Because, first and foremost, we are athletes. Over the last 15 years we've trained and competed in everything from cycling crits, 5Ks and triathlons, to Ironmans, marathons, and ultramarathons. We understand what goals mean to athletes, and what it takes to achieve them. We also know that getting there is HARD. Through our years of training, we always felt that something was missing – the AFTER.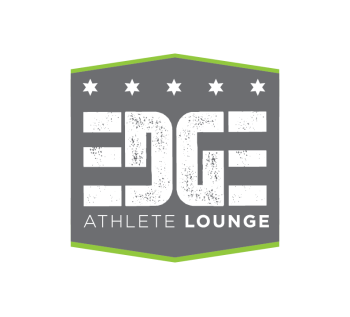 After finishing workouts we'd try to figure out, "What do we eat? Should we stretch? Do we need to foam roll?" and yet we didn't have the answers. We struggled with injuries, set backs, and overall fatigue thinking that there has to be a better way to train….it turns out, there is!
We dug into the research and interviewed professional athletes, doctors, and physical therapists to uncover the most innovative methods for recovery and refueling. We then integrated these techniques into our own training plans. The difference was astounding – instead of days to recover after a long run, it was merely an hour. Instead of feeling fatigued, we were energized, healthier, and faster than ever.
And so, EDGE Athlete Lounge was born. Now everyone can TRAIN SMARTER.
2 . What services do you offer?
RecoveryPump Compression Boots, Core and Arms
The muscle pain, tenderness and fatigue that you feel after high levels of exercise is primarily due to muscle cell micro damage and inflammation, which leads to the accumulation of lactic acid, creatine and other metabolic waste the body cannot clear completely during exercise or normal cool down. Simply put, the increasing accumulation of waste and water in the muscle after exercise causes a decrease in performance and an increase of muscle fatigue. These elements must be removed via the venous and lymphatic system to efficiently recover the muscle. Compression devices work to rapidly recover you by:
- Clearing Metabolic Waste 50X faster than regular body functions
- Restoring the natural delivery of oxygen and plasma to the muscles
- Taking 48 hours of recovery down to 1 hour (same day!)
Hot & Cold Water Therapy
Cold Water Therapy = Faster Recovery. By removing lactic acid, reducing swelling and normalizing adrenaline production, the body can recover faster from intense training. Another benefit? Cold therapy also reduces injury recovery time by quickly treating acute sports injuries.
Hot Water Therapy = Balanced Muscles. As blood vessels dilate, blood flow is increased throughout the body helping to flush metabolic waste and relax the muscles. Looser muscles mean greater flexibility and less risk of injury in future training sessions.
Electro Stim
Used by physical therapists for many years, Electrical Stimulation ("Stim") is becoming a largely adopted practice by endurance athletes and sports teams to treat injuries and accelerate recovery. When used as a recovery tool, Stim uses electrical currents to simulate the muscle patterns demonstrated in active recovery, but without the impact on joints and tendons. The result is increased blood flow and eliminated waste to the fatigued areas of treatment.
Laser Therapy
This easy-to-use handheld therapy combines low-level laser therapy and micro-current electrical stimulation to treat damaged cells, promote re-growth, and relieve pain at the specific source. Able to address issues at the cellular level, laser therapy treats various soft tissue areas and injuries including tendonitis, bursitis, back pain, strains and more.
Recovery Services
To prevent injury, facilitate recovery and optimize performance, EDGE also offers in-house medical recovery personnel for Physical Therapy, Sports Chiropractic including Active Release Technique (ART) and Sports Massage.
3. What has been the most popular "day at EDGE" like for the majority of your athletes or does everyone do something different
There are really 3 ways that our athletes use EDGE:
- During Training:

Whether it's a speed session, long session or recovery session, our athletes train and recover with us throughout their training cycle.

The best part is that if they train with us, or get to EDGE within an hour of finishing a session, their recovery time is cut in half!
- PREcovery: Used before a race or key training session, our athletes come in to PREcover before an event so they can have the freshest legs possible. This is how our #freshlegsfasttimes hash tag was created! This session usually includes compression boots, hydration and a healthy dose of chatting to fellow athletes to help manage those pre-race jitters.
- Post -Race: Who wants to feel beat up for days after a race? No one. Athletes find us post-race to minimize soreness and down time so they can get back to doing what they do best.

This session usually includes an ice bath, compression therapy and lots of race day rehashing with fellow athletes!
4. Why is the experience so unique?
1. Community. EDGE exists to serve the Chicago athletic community, and our athletes are at the center of everything that we do - whether it's providing support through educational seminars or advanced recovery tools, or creating a sense of community in our Lounge. One of our members referred to us as "Cheers for Athletes" – which is the best compliment you could give us!
2. One stop shop.

We've built EDGE to be comprehensive. From a killer bike workout to an ice bath-recovery-boot combo and a Kong smoothie, you can do it all under one roof. Oh, and did we mention that we have free indoor heated parking? Which means you can train like the warrior that you are, year round.
a Rafflecopter giveaway