Signed up for this race kindof on a whim. It was on a Saturday, hoodie was a giveaway and I was itching for another race... sold.
It is a point to point race. Went solo and parked at the start. They said there would be shuttles at the end so made things easier on the front end and parked 2 minute walk from the start line. Got there kindof early so sat in a my car, checked up on my social media and stayed warm as I watched people filing over to the start. Had a few friends racing (one of which had my bib), so when she was heading towards the start, I made my way over.
There were ample portos and got into the corral pretty quickly. I might have snuck through the fence so I wasn't in the far back. The weather was decent but I was concerned it might rain so I got a new coat for the occasion. I looked at all different kinds and went back and forth on options. Finalized on an Asics Run Jacket that was waterproof and super insulated. I also got it on black friday so scored with it being 40% off. Worked out great and I was almost too warm mid way through. Will wear it with a tank next weekend. I also put my lulu neckwarmer and headband on my fanny as it was so warm.
I had no real expectations for this race. Just wanted to log the miles for my trail race next weekend. I kindof expected to run around 2:40-2:45. Run/walk as needed as I haven't really logged high mileage in a while and still be functional for the rest of the day (ended up going to a baptism, outlet shopping and doing crafts so i couldn't be out of commission).
Pre race selfie- thanks Kristy for getting my packet!
First 10K clicked along fairly easily. Saw my friends family along the course a few times which was a great pick me up! The route was along the run path and very few people were out other than runners. This is nice in the late fall races as during the summer, the paths are super clogged with bikers, etc. Completed the first 10k with an 11:03 pace. Easy Peasy and was happy with that. The course had some out and back points and then had the fast runners come the opposite direction of us. When you are ticking off the miles, my mind will go into a "zoned" out mode but I had 2 times where I was pissed:
1. While the faster runners were coming back, i watched multiple people have no runners etiquette and kept trying to run the entire width of the path.. ugh... so annoying.. the poor fast runners kept having to say "stay on your side".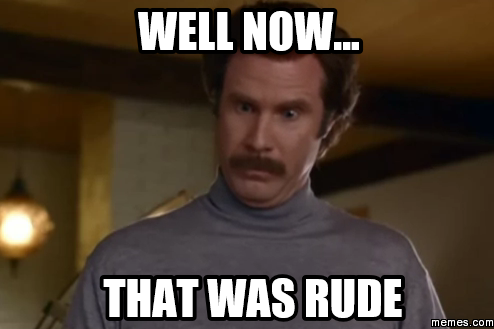 The struggle happened for the sub 7- minuters until the packs start coming and then people start realizing that they can't keep doing that. So, for like a mile I watched runners not have common sense and show extreme short term memory loss
2. I saw 2 people cheat.. legit cheat. This isn't the first time i have seen this unfortunately but seriously.. why do people do that? I get if people are having a bad day and need to get back quickly.. i get that but one of the people that cheated, i stayed around for the remainder of the race and saw her snapping lots of selfies with her medal after. Ugh! That is the problem with lollypop courses. The race had 2 of them and if people wanted to cut, they could.
But, i didn't cut. I kept plugging along and realized I would probably beat my 2:40ish goal. So, i kept pushing. Had one slow mile where I realized that I had a huge water blister on my right foot and some random chafing. Snapped out of it and pushed through the final 3 miles.
Thanks Denise... i am stealing your pic :)
Last .5 mile was into the wind and a bit uphill. Kindof torturous b/c you could see the finish line for a while as I was making no process. Crossed the finish in 2:32:42. Got my medal and a cookie and high tailed it over to the buses to take me back to the start. It was so cold, i ran to the buses. The bus driver was nice and dropped me off right at my car. Got some chickfila on the way home and was home before half time of the Ohio State game.
All and all, a good race. not sold as an every year race but definitely one I will keep in my back pocket for a late season half if i need it.